Presidential election vs bilingualism: how does the framing effect impact our decision-making
Are you a logical thinker?
If you are a human being with a healthy dose of confidence, your
answer is most likely "Sure, I use logic most of the time." Or, if you identify with the virtue of modesty, you would probably say, "No guarantees, but I make my best effort." If either of the above describes you, at one point or another the election of the 45th U.S. president was probably among the biggest mysteries for you. Hillary Clinton sure has had her fair share of scandals and hypocrisy, but so do many seasoned politicians; Donald Trump, on the other hand, had no political experience, more than a handful racist, sexist, and xenophobic statements, and multiple alleged sexual assaults. Furthermore, because of his background, Donald Trump is also under a lot of suspicion of abusing power for personal gains. How on earth did Donald Trump turn out so much more appealing in a presidential election?
Now let's think about this man named Donald Trump. One of the first things that come to mind, apart from his surrealistic hairstyle and iconic orange tan, is his famous slogan "Make America Great Again." Accompanying that is his series of warnings against Mexicans, Muslims, and Chinese etc. for taking away jobs, security, and prosperity from the once great country. Regardless of how much truth you might find in these statements, you have remembered them well. Conversely, Hillary Clinton was the "safe choice," but other than that her campaign was much less memorable than that of Donald Trump. This, my friend, is where psychology comes into play. Putting personal charisma aside, Donald Trump is a master at psychological manipulation, which is in fact a very important skill for politicians. Throughout his campaign he focused heavily on the perceived loss America has experienced during the past decade while selectively overlooking what Obama's presidency has accomplished. Alarmed voters were thus much more easily convinced to take their chance by putting their faith in the politically inexperienced candidate in hopes of cutting the perceived losses.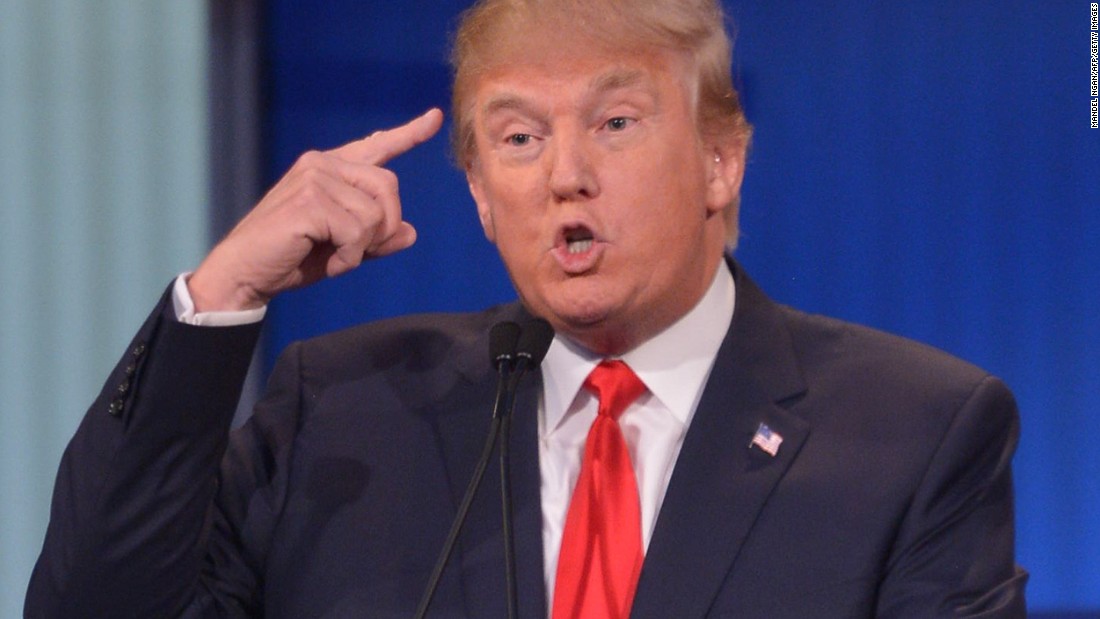 The accurate understanding of a common cognitive bias helped Donald Trump turn one of his biggest disadvantages into an advantage. This bias, named the framing effect, illustrates how presenting the exact same choice in different lights can influence people's decisions. When focusing on perceived losses, people are generally more inclined to take risks in decision-making compared to when the focus is on perceived gains. For example, many stores utilize the framing effect by displaying countdowns of their product promotions. Anxious consumers who fear the loss of an opportunity to save money will likely fall for the marketing strategy and engage in irrational shopping. The same result would not be achieved if the stores instead show how many days the promotions have lasted. Psychologists have tested this phenomenon on everyday decisions and discovered that the bigger the perceived difference, the stronger people's decisions are impacted by the framing effect (Sun & Mellers, 2016).
At this point, you are probably still skeptical of whether this "framing effect" is a real thing. You probably ask yourself: "Can't it be the mere difference in wording that leads people to understand the choices in different ways?" Again, psychologists have the answer for you. In order to eliminate the individual difference in comprehension, Chick et al. (2016) specifically trained participants to read ambiguously worded material, and assessed their skills afterwards to ensure their have learned to decipher ambiguous wording using the exact same method. The following decision making task demonstrated that the framing effect was still evident in their decision-making. Now this evidence should be enough to convince you that the framing effect is indeed a cognitive phenomenon rather than merely individual differences in reading and comprehension skills.
So the new question is: what factors influence our decisions when dealing with different frames? The intuitive answer would be emotions. After all, it sounds pretty reasonable that the perception of a potential loss can cause us distress and push us to make irrational decisions. But how do we test a process that only exists in people's heads? Once more, psychologists have found a way through language. It has been noticed that although most people are quite susceptible to the framing effect, when they are asked to make decisions in a language other than their
mother tongue, the effect is significantly reduced (Oganian, Korn, & Heekeren, 2016). The emotion theory would attribute this phenomenon to the difference in emotional distances: when you are using your mother tongue, you are more emotionally related to the decision thus more vulnerable to the framing effect, whereas decision making in a foreign language reduces your emotional attachment and therefore helps you to think more logically.
But is it true?
Our omnipotent psychologists will give you a deeper peek into how our minds work through yet another experiment. While it stands true that people show reduced framing effect when switching from mother tongue to a foreign language, Oganian et al. discovered that the exact same phenomenon is also evident when people switch from a second language back to their mother tongue. This finding is sufficient to disprove the "emotional attachment" view. What this language-switch effect implies, instead, is that it is actually the switch itself that's influencing people's decision-making. Switching between languages requires more attention than using either language alone, therefore people must attribute more cognitive resource to the task. This reallocation of attention enhances cognitive control – in other words, puts you in greater charge of your decision-making process rather than just letting it float through the biased mind – which in turn reduces the impact of the framing effect.
Of course, this cognitive bias alone is in no way the full account of President Trump's victory. However, if you read some foreign reports on the presidential election campaigns and ended up deciding to vote against Donald Trump, it might not be just the input from fresh perspectives, but also the freeing from the framing effect that contributed to you making such a decision.
References:
Chick, C. F., Reyna, V. F., & Corbin, J. C. (2016). Framing effects are robust to linguistic disambiguation: A critical test of contemporary theory. Journal Of Experimental Psychology: Learning, Memory, And Cognition, 42(2), 238-256. doi:10.1037/xlm0000158
Oganian, Y., Korn, C. W., & Heekeren, H. R. (2016). Language switching—but not foreign language use per se—reduces the framing effect. Journal Of Experimental Psychology: Learning, Memory, And Cognition, 42(1), 140-148. doi:10.1037/xlm0000161
Sun, Y., & Mellers, B. (2016). Trade-upgrade framing effects: Trades are losses, but upgrades are improvements. Judgment And Decision Making, 11(6), 582-588.
Images:
http://www.mathsthoughtbook.com/wp-content/uploads/2014/07/unleash-creativity-e1406073565218.jpg
http://i2.cdn.cnn.com/cnnnext/dam/assets/150806212843-07-fox-debate-trump-0806-super-169.jpg
http://www.autismafter16.com/sites/default/files/imagecache/article_large/article-images/glass%20half%20empty.jpg
https://www.specialistlanguagecourses.com/wp-content/uploads/2016/07/Bilingualism.jpg