Speakers for the conference on Community, Culture, Conservation: Sustaining Landscapes and Livelihoods include Bill McKibben, Terry Tempest Williams, Peter Forbes, Wesley McNair, Lucas St. Clair, and James N. Levitt. We will be updating this list regularly so please check this page regularly for new information.
Bill McKibben
Bill McKibben is an author and environmentalist who in 2014 was awarded the Right Livelihood Prize, sometimes called the 'alternative Nobel.' His 1989 book The End of Nature is regarded as the first book for a general audience about climate change, and has appeared in 24 languages; he's gone on to write a dozen more books.

Terry Tempest Williams
Terry Tempest Williams is the Annie Clark Tanner Scholar in Environmental Humanities at the University of Utah and Provostial Scholar at Dartmouth College. Her writing has appeared in The New Yorker, The New York Times, Orion Magazine, and numerous anthologies worldwide as a crucial voice for ecological consciousness and social change.

Peter Forbes
Peter Forbes is the co-founder and director of the Center for Whole Communities, which provides experience, tuition-free, to more than 1,500 citizens and career leaders from 50 states, Mexico, and Canada.

Barry Dana, former Chief, Penobscot Nation
Barry Dana is former Chief of the Penobscot Nation in Maine. He has spent the last two decades promoting the traditions of Maine's indigenous nations and helping his people regain control of their culture and ancestral lands.
Wesley McNair, Poet Laureate of Maine
Poet Philip Levine has called McNair "one of the great storytellers of contemporary poetry." He is the author of ten volumes of poems and twenty books, including poetry, nonfiction, and edited anthologies.

Kevin Schneider, Superintendent, Acadia National Park.
An 18-year career veteran of the National Park Service, Kevin B. Schneider is the superintendent of Acadia National Park and Saint Croix Island International Historic Site, a position he has held since January 2016.  Located in Maine, Acadia National Park preserves a portion of the rugged Maine coast, spectacular granite peaks, and the highest point along the U.S. Atlantic Coast, Cadillac Mountain.  
Lucas St. Clair, President of Elliotsville Plantation, Inc.
Lucas St. Clair is the President of Elliotsville Plantation, Inc. and a member of the Quimby Family Foundation board.  Lucas works full time for Elliotsville Plantation, Inc. to conserve land in the North Maine Woods for future generations' recreation, sporting, and conservation pursuits. He leads annual wilderness training at Gould Academy.

James N. Levitt,  Director of the Program on Conservation Innovation at the Harvard Forest, (Harvard University) and manager of Land Conservation programs in the Department of Planning and Urban form at the Lincoln Institue of Land Policy
James N. Levitt is the Director of the Program on Conservation Innovation at the Harvard Forest, (Harvard University) and manager of Land Conservation programs in the Department of Planning and Urban Form at the Lincoln Institute of Land Policy.  

Linda J. Bilmes, Senior Lecturer Harvard University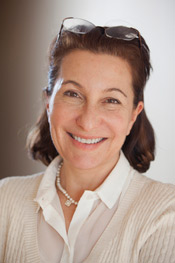 Professor Linda J. Bilmes, Daniel Patrick Moynihan Senior Lecturer in Public Policy, is a full-time faculty member at the Harvard Kennedy School, where she teaches budgeting, cost accounting and public finance.
Terry Anderson, Distinguished Senior Fellow and former President and Executive Director, PERC and Senior Fellow, Hoover Institution, Stanford University
Terry Anderson is the John and Jean De Nault Senior Fellow at the Hoover Institution and the executive director of PERC (the Property and Environment Research Center), a think tank in Bozeman, Montana, that focuses on market solutions to environmental problems. His research helped launch the idea of free-market environmentalism and has prompted public debate over the proper role of government in managing natural resources.
Tim Glidden, President of Maine Coast Heritage Trust
Tim Glidden serves as the President of Maine Coast Heritage Trust, a statewide land conservation organization.
Pete Geddes, Managing Director, American Prairie Reserve 
Pete's responsibilities include strategic leadership, fundraising, and organizational development. Prior to joining APR in 2011, he served as Director of Development and Operations at Property and Environment Research Center, and as Executive Vice President at the Foundation for Research on Economics and the Environment, both in Bozeman.
Lisa Pohlmann, Executive Director at the Natural Resources Council of Maine
Lisa Pohlmann is the executive director at the Natural Resources Council of Maine (NRCM). NRCM is Maine's leading environmental advocacy organization with a highly successful, 57-year history of protecting Maine's woods, waters, air, and wildlife.
Ole Amundsen, Executive Director, Maine Audubon
Ole Amundsen is the Executive Director of Maine Audubon, one of the oldest and most respected conservation groups in the country. Before joining Audubon, Ole led strategic conservation planning projects around the country and managed a land conservation lending program for The Conservation Fund, a national land trust.
Rob Snyder, PhD. President, Island Institute
Rob is the president of the Island Institue.  He is responsible for working with island and remote coastal leaders to identify innovative approaches to community sustainability. In addition, he works with the Institute's energy, marine, education, community development, media, and economic development staff to structure responses to emerging challenges faced by these communities along the coast.
Jen Brophy, President of Maine Sporting Camp Association; Owner of Red River Camps
Jen Brophy grew up in Deboullie township in Maine. She's an engineer by trade and spent a decade in the big city, but she much prefers being a Jen-of-all-trades, doing whatever needs to be done around camp. Jen is a registered Maine guide, a certified wilderness first responder, and the president of the Maine Sporting Camp Association, but most of her days are spent helping out in the kitchen, cleaning cabins, solving plumbing issues, and working on any other camp tasks that crop up every day.
Wolfe Tone, Maine State Director for The Trust for Public Land
Wolfe Tone is the Maine State Director for The Trust for Public Land. Wolfe's professional carrier spans the spectrum of private, public, and non-profit sector experiences in water quality and watershed protection, spatial modeling and conservation real estate – the thread always being a healthier, resilient environment for future generations to experience.
Hannah W. Blunt, Assistant Curator at the Mount Holyoke College Art Museum
Hannah W. Blunt is the Assistant Curator at the Mount Holyoke College Art Museum, where she manages and develops exhibition projects and assists with the interpretation, display, and care of the collection.
Alan Hutchinson, Executive Director of the Forest Society of Maine
Alan has served as executive director of the Forest Society of Maine (FSM) since its inception as a staffed organization in 1997. He has guided FSM's growth to an organization with a professional staff of eight that has helped conserve and oversees nearly one million acres of forestland.
Sherry Huber, Executive Director of the Maine Timber Research and Environmental Education (TREE) Foundation
Sherry Huber has been the Executive Director of the Maine TREE Foundation since 1996.  She was appointed by the governor as Executive Director of the Maine Waste Management Agency (1989-1995) and has worked for private, non-profit organizations in fundraising and development.
Matt Polstein, Founder of the Maine Outdoor Center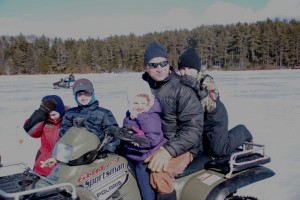 Matt was born in Portland and lived in Iran for five years with his parents and brother while his father served in the Foreign Service. They moved back to Maine, living in North Bridgton and Augusta while his father taught at the University of Maine. He gained a strong love of outdoor adventure at Winona, a summer camp that creates a magical outdoor world for boys through canoeing and hiking trips into the Maine wilderness, as well as a Junior Maine Guide program.
Dana Doran, Executive Director of Professional Logging Contractors of Maine
Mr. Doran is a native Mainer and has significant ties to the forest products industry in Maine. Since returning to Maine in 1999, he has cultivated his passion for timber both professionally and personally.  He is a member of the Small Woodlot Owners Association of Maine he has owned two woodlots that have been recognized by the American Tree Farm System.  He has also had a unique opportunity to serve in several positions with a diverse set of organizations, both public and private, in Washington, DC and here in Central Maine where logging was a topic of his work on various occasions.
Mark Berry, President and CEO of the Schoodic Institute
Mark oversees all aspects of Schoodic Institute's science, education, and research programs and management of the Schoodic Education and Research Center. Mark holds a Master's of Science degree in Ecology and Evolutionary Biology from the University of Colorado and a bachelor's degree in Environmental and Evolutionary Biology from Dartmouth College. 
Tom Armstrong, Chief Merchandising Officer at LL Bean
Andy Shepard, President of Maine Winter Sports Center
Andy Shepard is President and CEO of Maine Winter Sports Center, which is a company dedicated to outdoor education, through sport and adventure. Andy spent 16 years at L.L.Bean in Freeport, Maine working on strategies, products and services to inspire people to spend time outdoors. While at L.L.Bean Andy created a strategy to develop a new economic model for Northern Maine. That model has become the Maine Winter Sports Center.
Nick Callanan, Festival Director of Maine Outdoor Film Festival, No Umbrella Media LLC
This Maine raft Guide turned river rag ringer has worked professionally in media for eight years, including holding positions as the founding editor of No Umbrella – Maine's Offbeat Outdoor Paper and sports reporter for the Republican Journal of Belfast. His writing has also appeared in SKI Magazine, N'EAST Magazine and The Original Irregular. Awards include two third place awards for sports writing from the Maine Press Association and a Citation from Unity College for "contributions to environmental writing and advocacy."  In addition to having a talent for effectively sharing a real world perspective with any and all, this guy is generally an operator.
Tanya Sheehan, Associate Art Professor at Colby College
Tanya Sheehan is Associate Professor and Chair of the Department of Art at Colby College, where she teaches American art, art and science, and the history of photography. She is the author of Doctored: The Medicine of Photography in Nineteenth-Century America (2011).
Gary Green, Associate Professor of Art at Colby College
Gary Green is Associate Professor of Art at Colby College, where he has been teaching photography since 2007.
Stay tuned for updates on additional invited speakers and accepted talks/posters following the abstract submission deadline February 15.