Audacity
- by Xinyi Chen
Want to edit a music file but don't know anything about those highly professional slash sophiscated audio editing programs? Check out Audacity – it's as easy as you can ever imagine!
Audacity is a digital audio editor and recording application which is available for both Windows and Mac OS X.
Audacity was created by Dominic Mazzoni while a graduate student at Carnegie Mellon University. Mazzoni now works at Google, but is still the main developer and maintainer of Audacity, with help from many others around the world.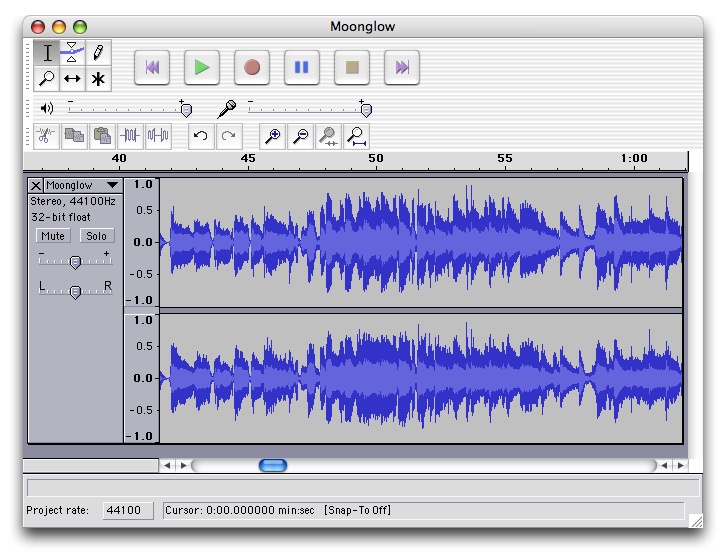 Some of Audacity's features include:
Importing and exporting WAV, AIFF, MP3
Recording and playing sounds
Editing via Cut, Copy, Paste (with unlimited Undo)
Multitrack mixing
A large array of digital effects and plug-ins.
Noise removal
        and so much more!
Start having fun with Audacity right here!
This post is for informational purposes only. The technologies and services discussed are not officially endorsed or supported by the Colby College Information Technology Services department.
Colby account holders should review the College's Information and Data Security Policy and Best Practices guidelines, especially as they pertain to the handling of sensitive data.